Today, I choose to find happiness in the present 💝
Now is the perfect moment to appreciate the things that are already in your life. Remember, your current reality is a result of the choices you've made in the past. It's very important to appreciate it.
Everything you've asked for, whether consciously or unconsciously, has been given to you. Now, it's time to appreciate that what you're asking for right now will also come to you.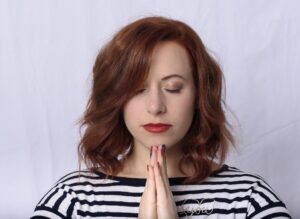 The cosmic energy, especially after the recent new moon in Libra, is an ideal time for new beginnings and nurturing significant relationships.
When you communicate your desires, do it form SOUL TO SOUL with love and harmony, ensuring that the other person also has the FREEDOM to express themselves. This will lead to peaceful solutions.
(You can find the module Freedom here. Click here for the module Soul Communication. Both are part from the YEAR 1 course : How to unite with your twin soul or start with reading our E-book.)
Born on October 17?
If you were born today, you share your birthday with the rapper Eminem. Your lucky numbers could be 8 or 44, (just like mine). You have the capacity to tackle challenging tasks, and your strength will lead you to achieve your goals. Birthday tip: release obstacles and embrace your soul's mission from the very start with gratitude.
Affirmations of the day:
🦩 I appreciate the blessings in my life right now.
🦩 I trust in the fulfillment of my desires, as I've always received everything I've asked for.
🦩 I embrace new beginnings and my soul's mission with gratitude.
🦩 I am now open to communicate with love and harmony from soul to soul.
This message is my interpretation based on Course in Miracles Day 290 and the current moon phase in the context of the twin soul ascension journey.Would you like to read these daily messages? They will be shared on a daily basis in our twinsoul.app.
Success stories… after the 10-10 portal meditation:
1. New**** After five months of silence, my twin soul suddenly sent a message: "How are you? Do you still want to grab a drink?" We did, kept it relaxed, and it was the same for him. I'm thrilled!!
2. My twin flame said he never wanted to contact me again, but after the 10-10 portal meditation, he started sending sweet messages. Plus, I was offered my dream job at work! Within a few days!! I understand how it works now. I went through the YEAR 1 course, but it really clicked when I listened to the webinars for the second time. I've got it now, and I couldn't be happier.
3. I got a message from my twin soul, after four years!! Even though I never received a message back. No matter how many times I messaged. Now I received an immediate response, and it felt very nice and natural.
4. My twin flame and I are becoming husband & wife, and I feel incredibly peaceful and cherished. I've closed the karmic cycle, and I feel more relaxed, secure, and closer than ever before. Isn't it amazing!!
You can read the whole stories in our twin soul app.
Have a peaceful day!
Much love, Lorraine